SINGLE PHASE CONTROL TRANSFORMER
A Single Phase Transformer is employed in the electrical circuits for regulating the high or low voltage conditions steadily. Our array of transformer is perfect for stepping-up as well as stepping-down voltage function for different electric circuits.
We manufacture Single Phase Control Transformer utilizing the high quality materials and components, with the help of the hi-tech machines and equipment. Since they are produced utilizing the most modern technology as per the norms of the industry, they are robust and offer high and reliable performance. They are quality tested to ensure the safety at the user end. We offer them at very affordable rates.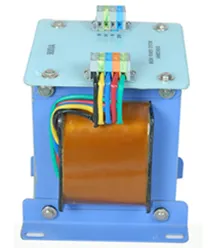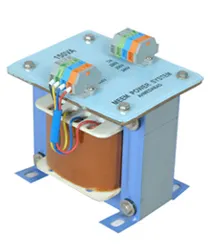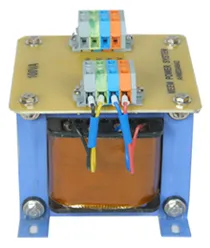 We are the chief Single Phase Transformer Supplier in India and supply them to the cities like Bangalore, Hyderabad, Kolkata, Pune and Kanpur etc.
Salient features:
Robust and Durable
Faultless voltage regulation
Easy operation
Non-corrosive
Applications :
Rectifier Circuits
Inverters
Medical Equipment
DC braking
Contactor coils